又到聖誕…又到聖誕…!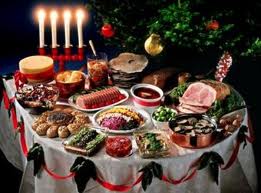 Date :     Sunday, Dec 08 2013
Time :       4:00 – 8:00 p.m.
Venue:      250 Sheppard Ave. East, Unit 200, Toronto
Content:     Games, Pot luck and much more….
大    會    提    供
姿 彩 什 果 沙 律         開 心 美 味 火 雞
點 紅 點綠 美 點          聖 誕 香 噴 意 粉               
All Members Welcomed  —  Please bring a dish to enjoy with all.
歡迎會員及校友参加, 請帶備美味節日食品共享
現場設有美食大獎
**如未能提供美食,每位費用五元, 12歲以下免費
Registration and Enquiry: Dawin Kong 416-899-7185 by Dec 4, 2013